Cell phone sexting with hot Babes. Sex text messaging sex contacts direct from the USA. Msg XXX Babes for SMS sex chat. Cheap sex text chat, purchase credits on your cell phone for instant access to the filthiest sexting babes. All kinky types for every kink and fantasy. Swap dirty text messages, pictures – and videos too! From only 85 cents per message, pic or vid. Buy our 'best buy' sex text package for 60 messages and get 10 messages totally free! Yes, 10 free sexting messages to continue your sexting session. How hot is that??!! Buy your sext chat credits now!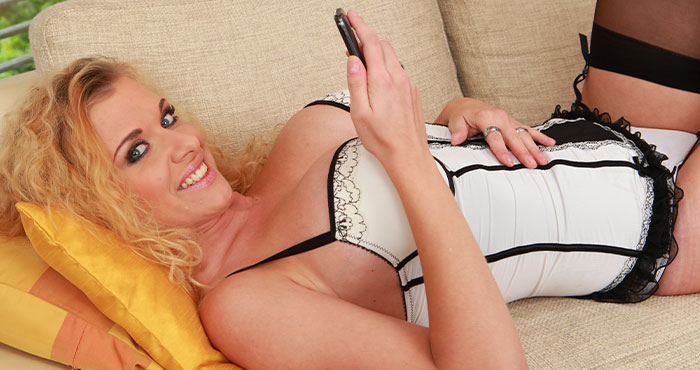 Our Sext Babes Are The Best
Why are we the best? Because… our girls have zero inhibitions, they don't care what anyone thinks of them and/or if anyone judges them, if they are horny and hot to get off, they'll do and say whatever their kinky little minds desires. They here for filthy fun, so when you're feeling horny and you need to get off… it's a win-win when you sex text chat with one of our hot sexting babes. Both parties, sharing and exploring, sending dirty messages, swapping filthy uncensored pictures and videos. It's steamy hot, it's nothing like you'll ever experience elsewhere, that we promise!
What's on Offer?
Well, everything! We have a horny babe for all fantasies and fetishes, every type for all tastes. Old, young, fat, thin, big tits, small tits, weird and kinky, sub, dom and even shemales. There really is something and someone for everyone here at Live Phone Sex USA. We pride ourselves on our choice of sexting chat babes, we only select the best of the best. Best based on how naughty, nasty and kinky they are. It's just filth, filth is our thing and we're proud of it!
How to Sext…
If you have type that takes your fancy, click on the 'buy messages' info and you'll be taken to a form to purchase your credits via your credit card – basically that is when the filthy fun begins. Get sexting with hot babes, be and do absolutely anything you want, these dirty girls love it, they want it, they need it! They wait for you to message. Hot and horny sext babes are literally gagging for it, 24/7!
Get 10 Sext Messages FREE
Msgs, pictures and videos from only 85 cent each, purchase our top package of 60 messages and get another 10 absolutely FREE. That's 10 more dirty texts, 10 more filthy pictures or 10 more hardcore videos! Seriously, what are you waiting for! You will never ever ever experience sex text chat like this! It's the superior and premium of all sex texting available. You really must give it a try! Sexy babes are fire hot filthy, you'll get so into this, you will be coming back for more!